Connecting Rods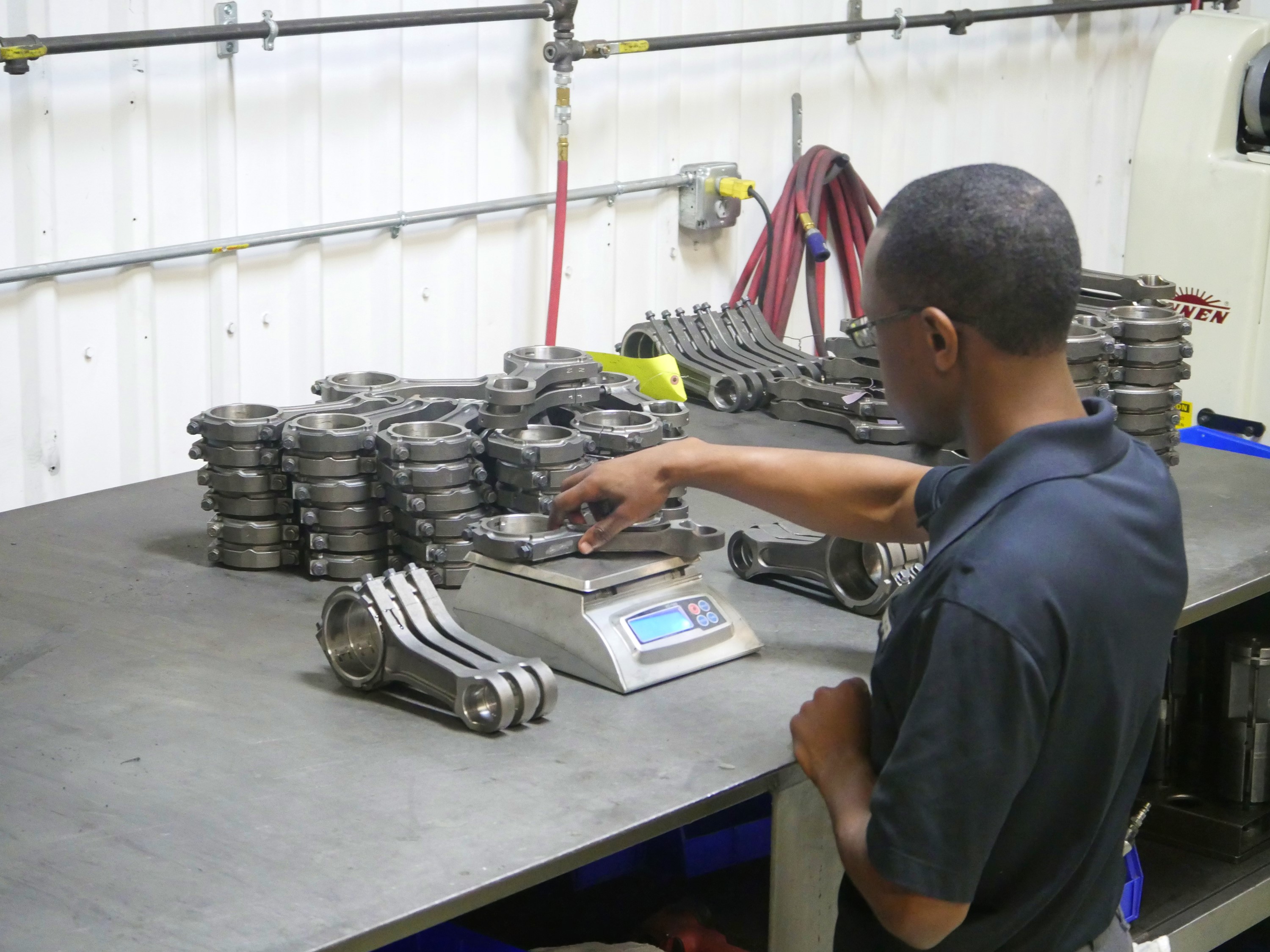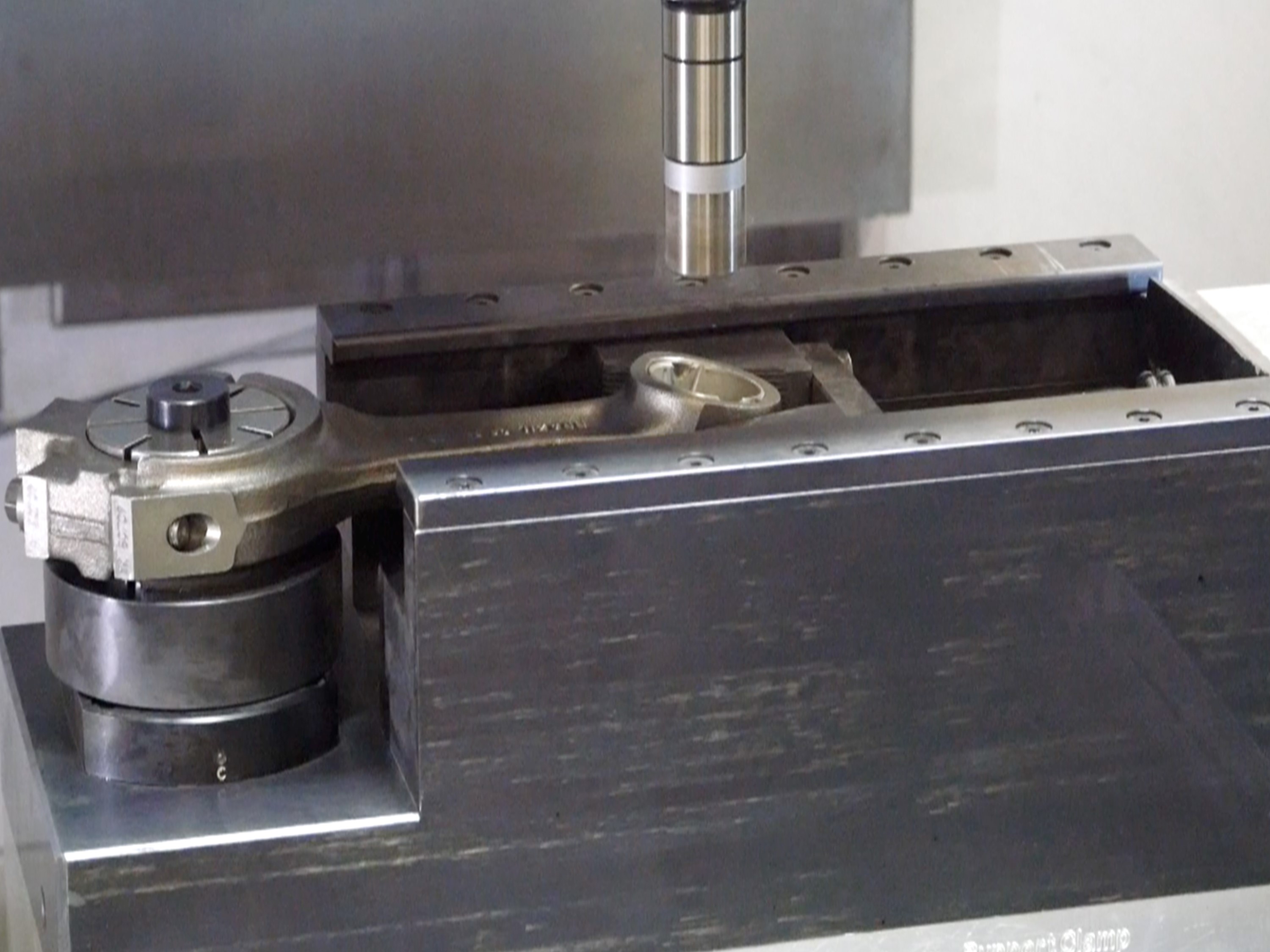 All connecting rods are reconditioned and weighed in matched sets to +/- 1 gram tolerance.
Connecting rods are CNC machined and center-to-center lengths are equalized. New wrist pin bushings are installed and bored to +/- .0001 tolerance. See our YouTube video on connecting rod machining.
Crankshafts
Your rotating assembly goes through a careful balancing process on our crankshaft balancers and CNC machinery. Crankshafts are balanced to ISO G16 standards. See our YouTube video below on crankshaft machining.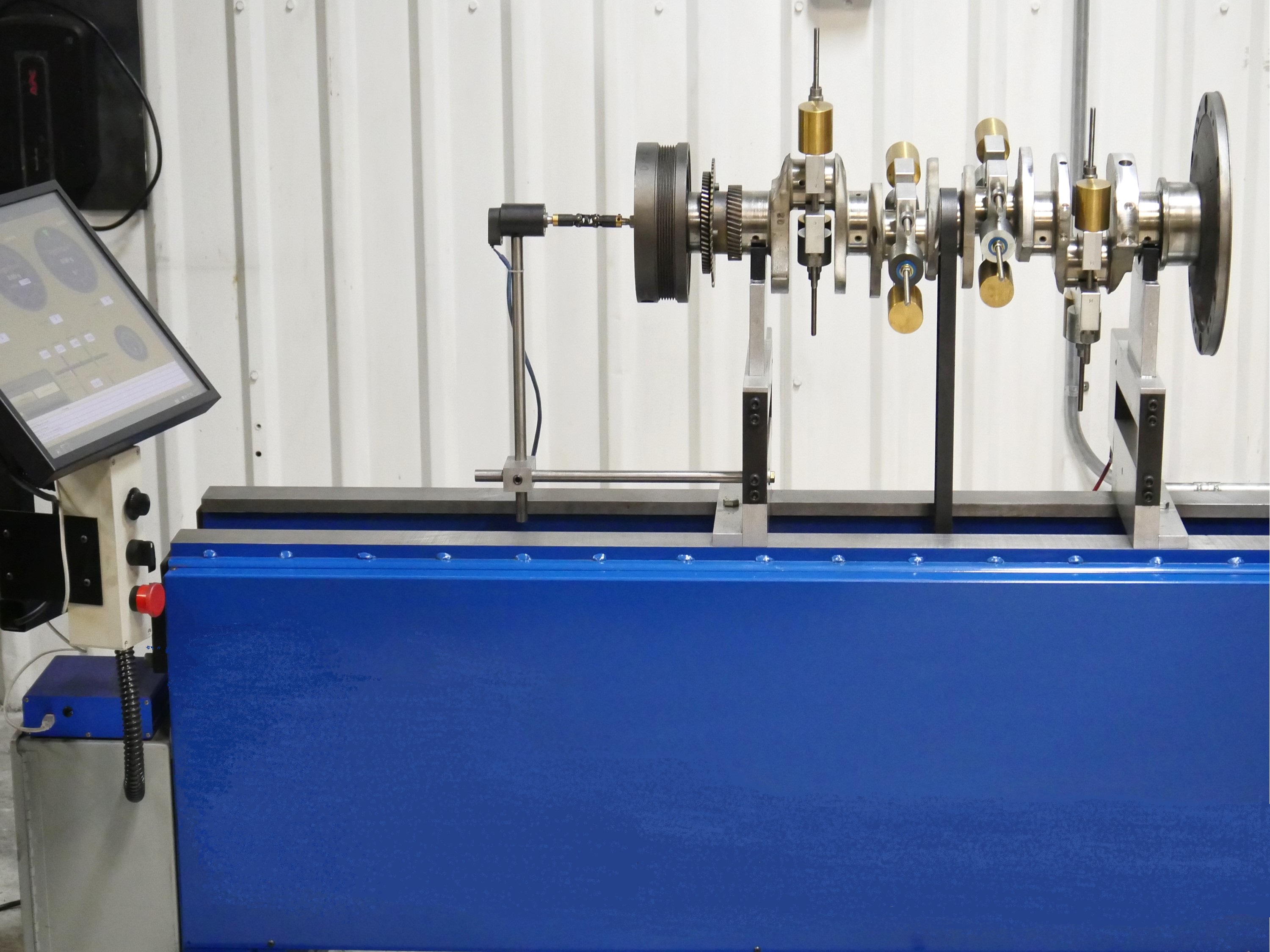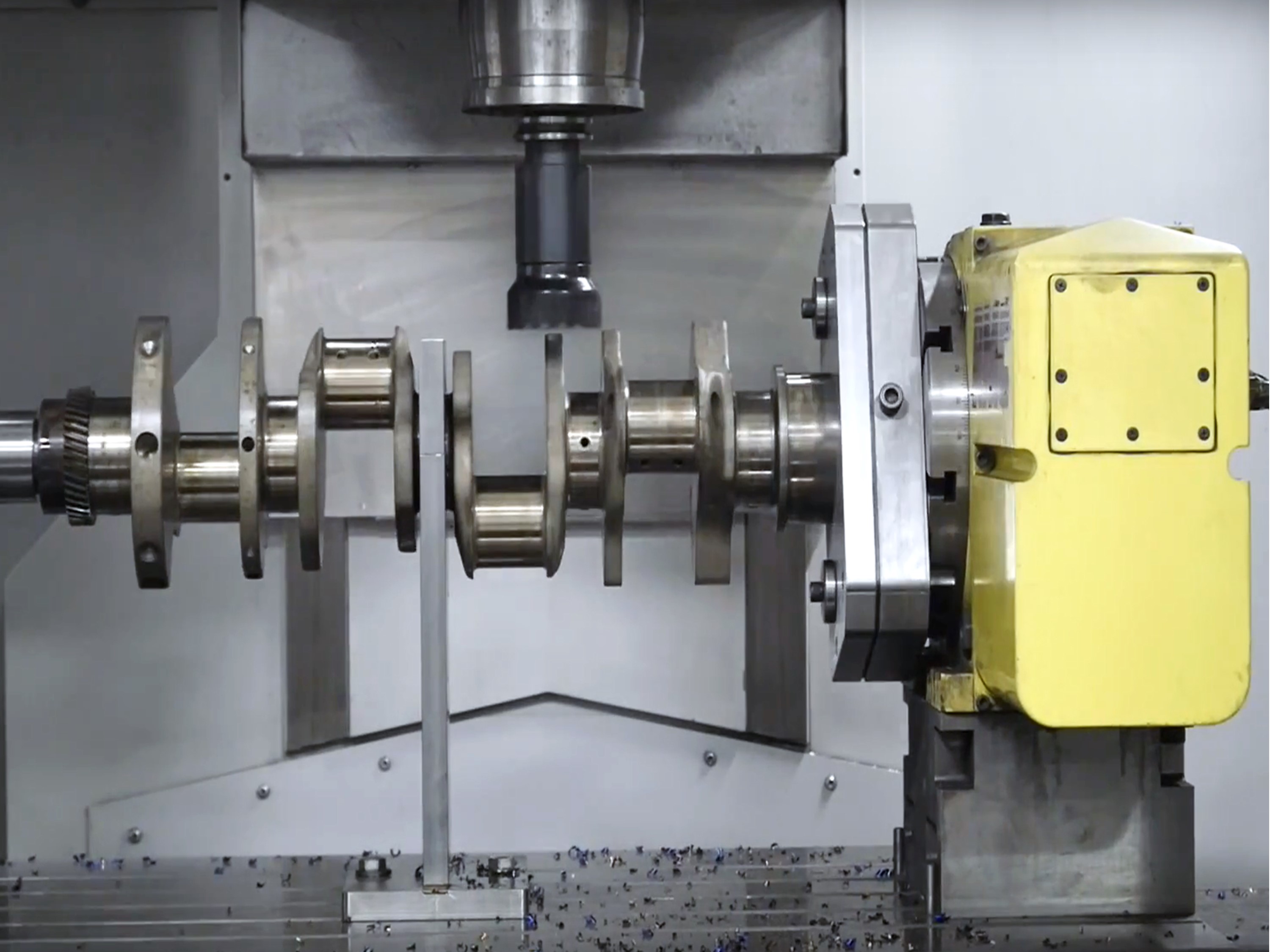 All crankshafts are put through an extensive machining process.
Above we are CNC machining counterweights.
Cylinder blocks
Our machine shop is equipped with state-of-art CNC machining centers. All cylinder blocks are machined and surfaced to precise tolerances. See our YouTube video below to see our cylinder block machining processes.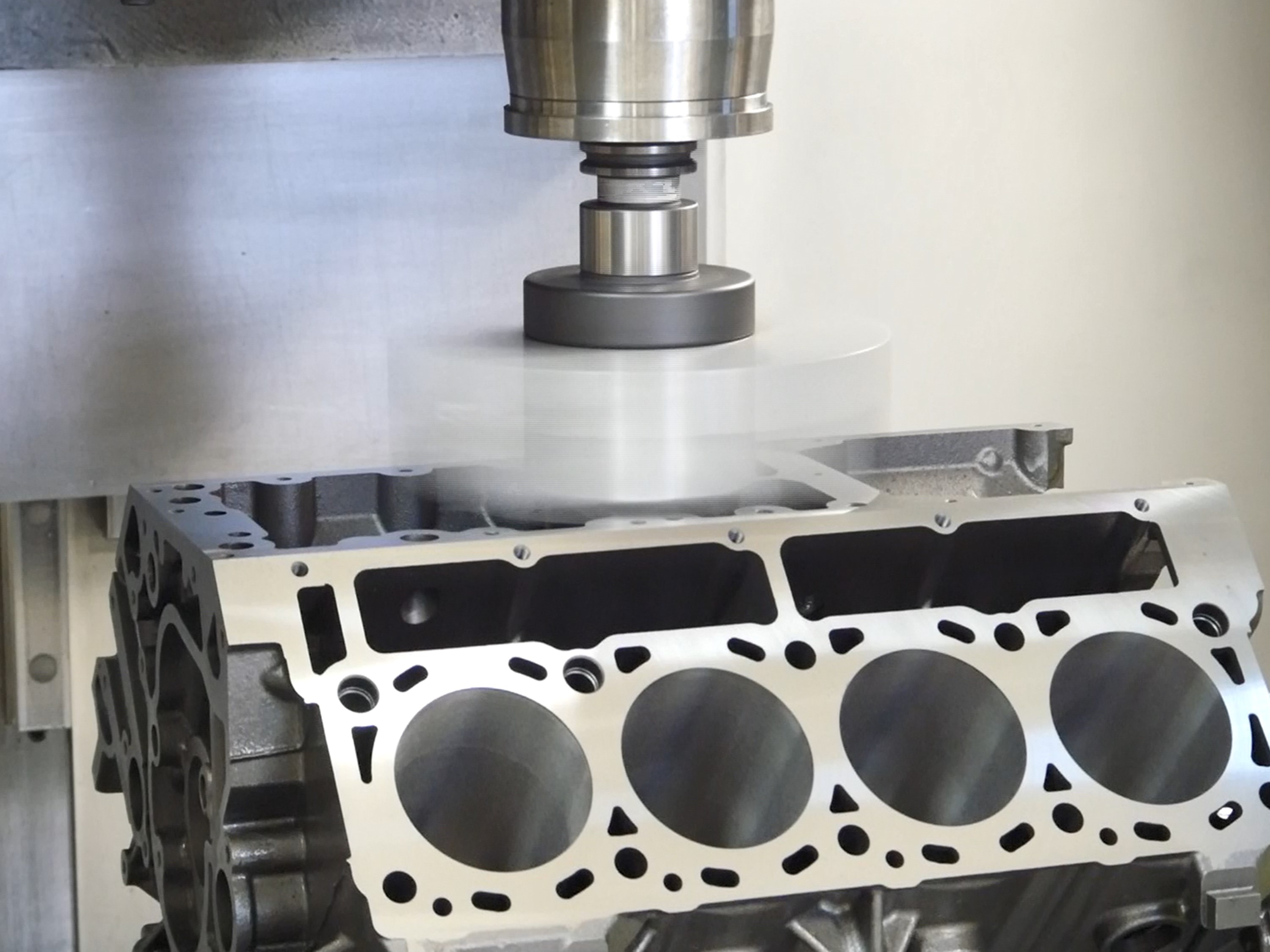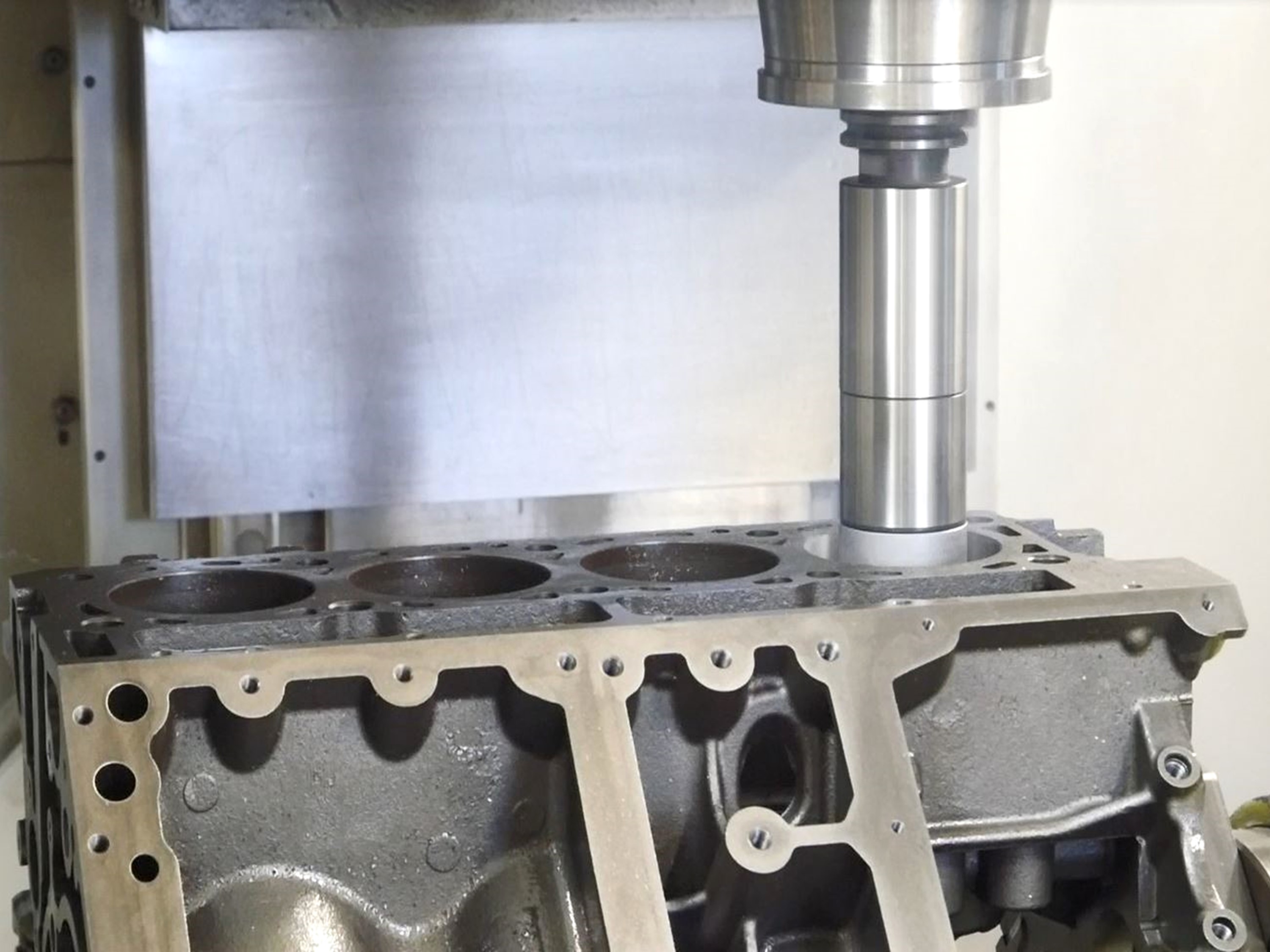 Cylinder blocks start with a CNC probing process to equalize deck heights and bore center lines.
Cylinders are bored and chamfered.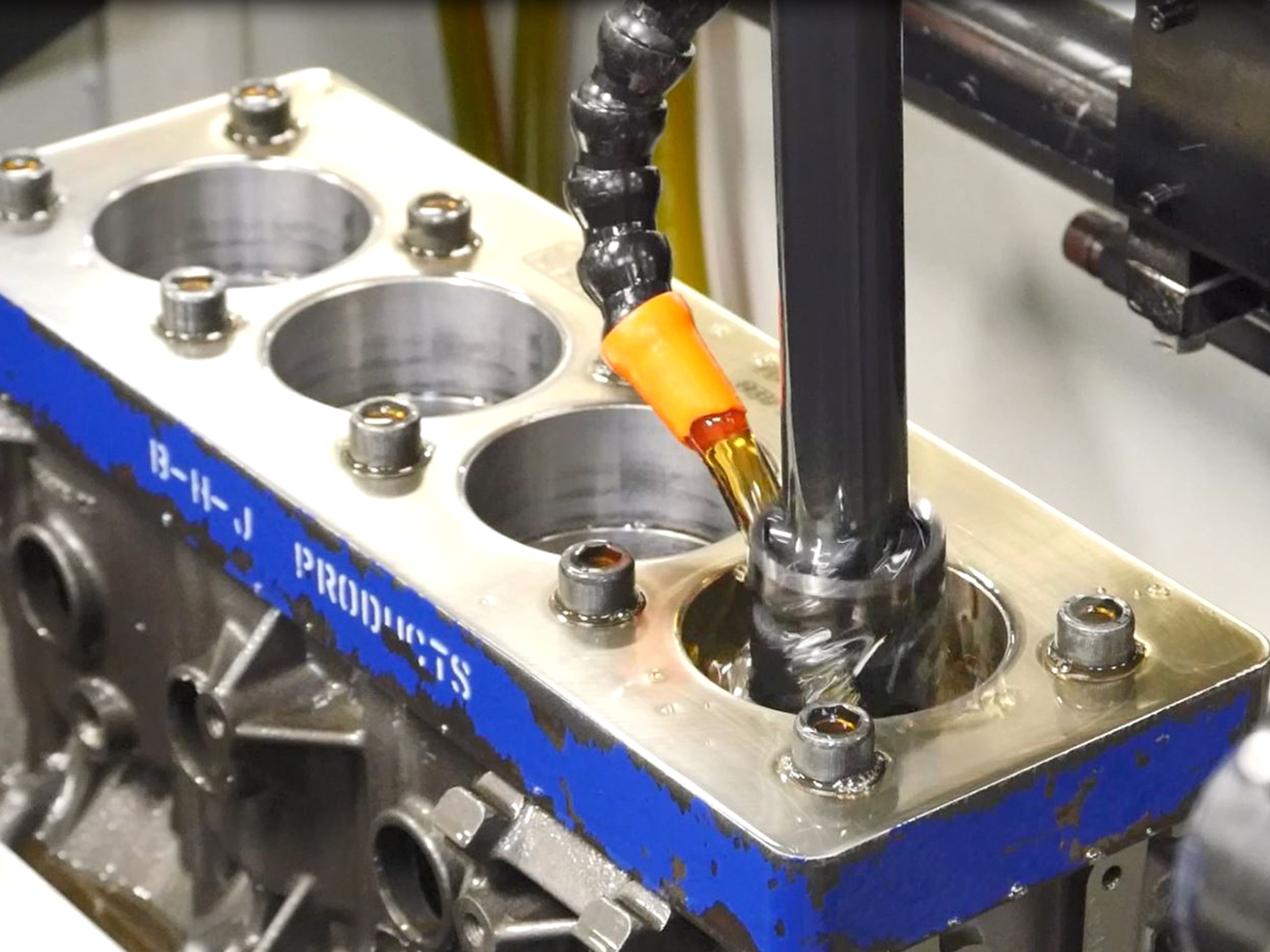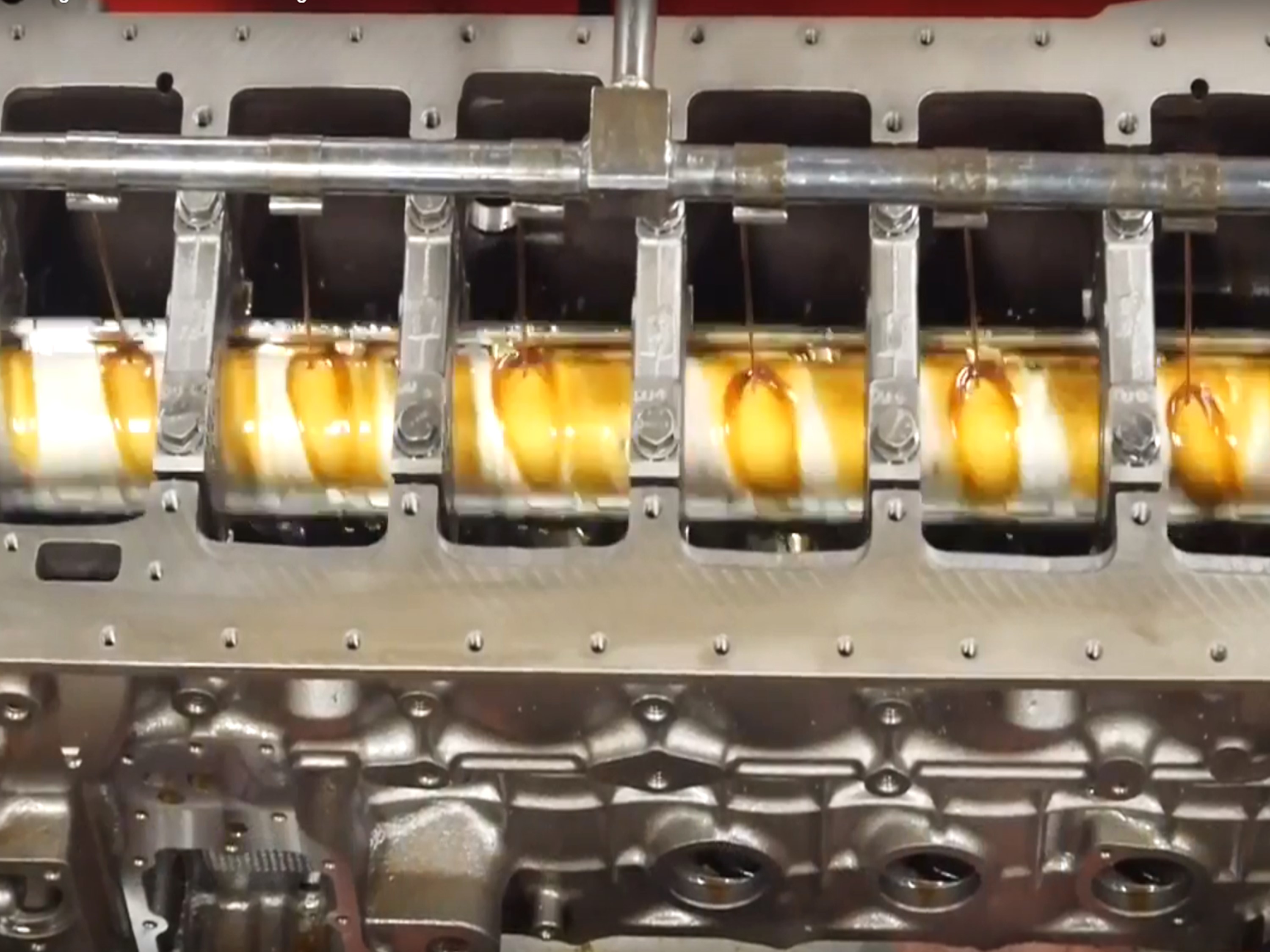 Torque plates are installed, and cylinders are honed with industrial diamonds in CNC cylinder hones.
All main tunnels are aligned bored and/or align honed.
CYLINDER heads
All cylinder heads go through a very extensive machining process. Here new valve seats are being machined with 4 angle carbide inserts. See our YouTube video below to see some of our cylinder head machining processes.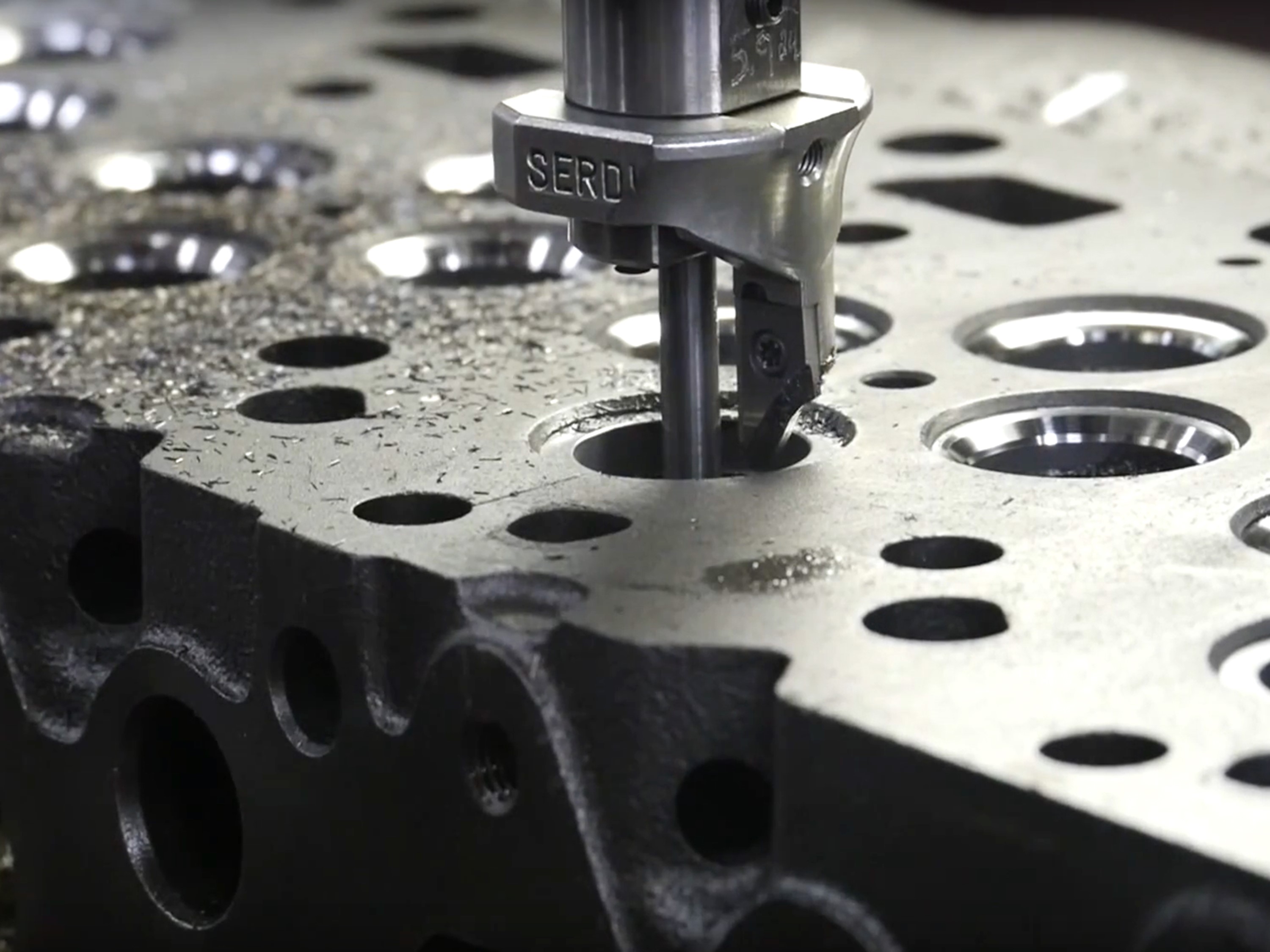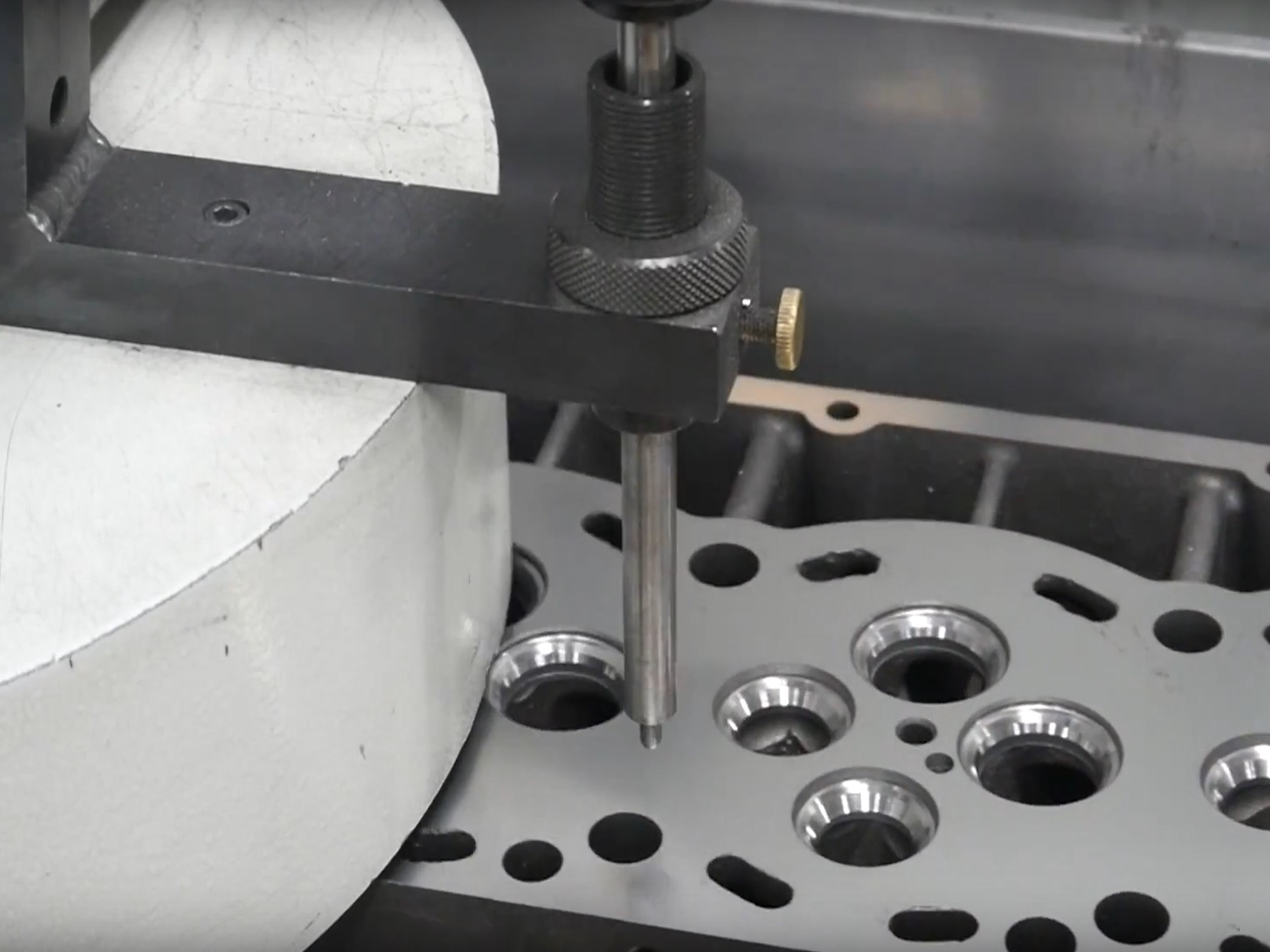 Cylinder head gasket surfaces are machined with CBN inserts to precision surface finish standards.