4.8L 4.8L CHEVY/GMC ENGINE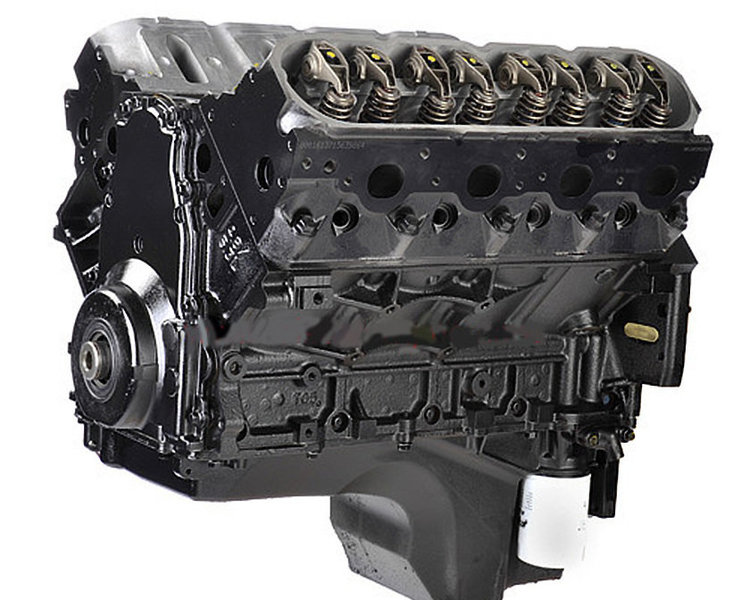 Starting At
$2,425.00
Core Charge
Engine: $350.00
Warranty
3 YEAR/UNLIMITED MILES
Options Upgrades
48P4153 $2400.00 Core charge $350.00
Engine ships with oil pan and front cover. Vin code V. Fits 1999-2006 application. Automatic transmissions.
•Chevrolet Express 2500 2007-2003
•Chevrolet Express 3500 2007-2005
•Chevrolet Silverado 1500 2006-1999
•Chevrolet Tahoe 2006-2000
•GMC Savana 2500 2007-2003
•GMC Savana 3500 2007-2004
•GMC Sierra 1500 2006-1999
•GMC Yukon 2006-2000
•Workhorse FasTrack FT1061 2005-2004
•Workhorse FasTrack FT 1261 2005
•Workhorse FasTrack FT 1461 2005-2004
•Workhorse FasTrack FT1601 2005-2004
48P4222 $2800.00 Core charge $450.00
Engine ships with oil pan and front cover.
•Chevrolet Express 2500 2009-2008
•Chevrolet Express 3500 2009-2008
•Chevrolet Silverado 1500 2009-2007
•Chevrolet Tahoe 2009-2007
•GMC Savana 2500 2009-2008
•GMC Savana 3500 2009-2008
•GMC Sierra 1500 2009-2007
•GMC Yukon 2009-2007
48P4260 $3050.00 Core charge $500.00 Ships with oil pan and front cover.
•Chevrolet Express 2500 2011-2010
•Chevrolet Express 3500 2011-2010
•Chevrolet Silverado 1500 2011-2010
•GMC Savana 2500 2011-2010
•GMC Savana 3500 2011-2010
•GMC Sierra 1500 2011-2010
3 year, nationwide unlimited mileage warranty for private use vehicles under 1 ton
For all commercial use vehicles, including vehicles one ton and over, and vehicles equipped with snow plows.
18 month or 100,000 miles nationwide warranty
PROPOSITION 65 WARNING:
WARNING : Crude oil, gasoline, diesel fuel and other petroleum products can expose you to chemicals including toluene and benzene, which are known to the State of California to cause cancer and birth defects or other reproductive harm.
For more information go to https://www.p65warnings.ca.gov/
***IF YOUR VEHICLE HAS ONE, THE ENGINE OIL COOLER MUST BE REPLACED FOR WARRANTY***
This Premium Longblock engine includes block, crankshaft, connecting rods, pistons, timing set, oil pump, camshaft, lifters, bearings, gasket set, cylinder heads, valves and springs.
All BWE stock replacement engines are remanufactured with the highest quality control levels. All specifications meet or exceed standards set by OE and engine remanufacturing guidelines, and are thoroughly tested prior to packaging. Buying an engine from BWE ensures long engine life for the best price.