6.4L POWERSTROKE 6.4L POWERSTROKE COMPLETE ENGINE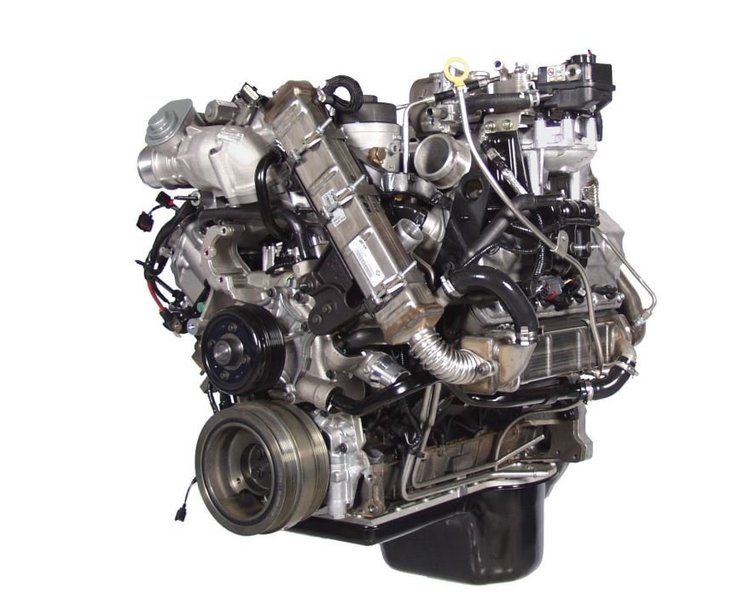 Starting At
Call for Pricing
Core Charge
Engine: $3200.00
Warranty
2yr Unlimited Miles
Options Upgrades
You are purchasing a complete running diesel engine from the OEM manufacturer.
ASSEMBLED TO INCLUDE THE FOLLOWING:
Camshaft
Connecting Rods
Cylinder Block
Crankshaft
Front Cover
Front Seal
Lifters
Oil Cooler
Oil Filter and Base
Oil Pan and Pick-up Tube
Oil Pump Assembly
Pistons / Rings
Rear Cover
Rear Seal
Sensor - Camshaft Positioning (CMP)
Sensor - Crankshaft Position
Thermostats (Dual)
Cylinder Head Gaskets Kit
Fuel Pump to Fuel Rail Tubes Kit Kit
Fuel Filters Kit Kit
Injector to Fuel Rail Tubes Kit Kit
Cylinder Heads
Exhaust Manifold
Glow Plugs
Intake Manifold
Lifting Eyes
Push Rods
Sensor - Intake Air Temperature (IAT2)
Turbo Oil Drain Tube
Turbo Supports
Valve Covers
Block Heater
Breather
Exhaust Crossover Pipes with Converter
EGR Cooler # 1 (Horizontal)
Exhaust Tubes
Fuel Cooler
Fuel Cooler Tube
Fuel Injectors
Fuel Pump
Fuel Pump Gear
Fuel Rails
Fuel Return Tube
Fuel Supply Tube
Heater Tube
Oil Fill Cap
Sensor - EGR Cooler Outlet Temperature (EGRT - In)
Sensor - Exhaust Back Pressure (EBP)
Turbocharger (Dual Stage)
UVC Harnesses
Vibration Damper
Water Pump
This engine comes with a 2 year/unlimited mile nationwide warranty.
All warranty work can be completed at any OEM Ford dealership.
PROPOSITION 65 WARNING:
WARNING: Crude oil, gasoline, diesel fuel, and other petroleum products can expose you to chemicals including toluene and benzene, which are known to the State of California to cause cancer and birth defects or other reproductive harm.
For more information go to https://www.p65warnings.ca.gov/
Blackwater Engines is a distributor for genuine OE Ford replacement engines. Below are a few points of Ford's quality assurance guarantees.
All running complete engine assemblies are dyno tested and live run.
Latest part updates and revisions from Ford engineering.
Built to original equipment specifications.
Make, model, year, and calibration-specific replacements mean the right diesel engine for your vehicle.